For my sister-in-law's outer-space-themed baby shower, we put together these planet-filled centerpieces. 
My kids and niece and nephew made the planets! We put different-sized wooden balls into a glass pie plate with squirts from paint inside and rolled them around. As they bumped into each other, they made swirls and streaks very reminiscent of a planet's atmosphere.
Here's Jupiter from NASA: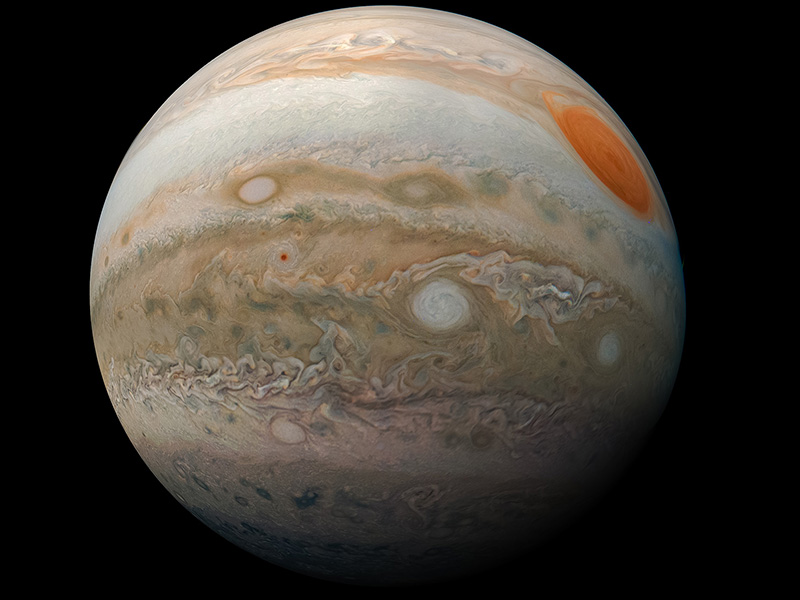 And here are the planets the kids made:
Air plants and fire glass completed the look. We were very proud of these!
If you want to duplicate the project, we used the following (I may get a small commission if you purchase from these links, at no additional cost to you):
Air plants from Twisted Acres on Etsy
Fire glass in two colors-
Cobalt blue:
Caribbean blue: 
Glass containers (any you like!)
Wooden balls in all sizes-
Small and medium:
Large:
Paints: